Gym, Fitness, Yoga and Therapy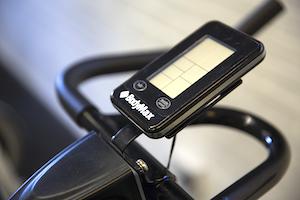 We have a small gym, which has the usual cardio-vascular equipment that you'd expect a gym to house, plus free weights
Use of the gym is only available to members who are 18 years or over.
FITNESS
Mark Richards of the Natural Fitness Company runs a variety of fitness workouts and group classes at the club throughout the year.
For more information email mark@naturalfitnesscompany.co.uk
SPORTS INJURY THERAPY
Sung-Hee Lee of S.H. Therapy has been working as a physical specialist specialising in back injuries for 16 years, concentrating on dealing with postural correction, injury, rehabilitation and sports massage.
Sung-Hee is for those who are more dedicated in achieving optimal results, with injuries and special considerations.  She is able to assess injuries and diagnose treatment through sports massage and rehabilitation exercise program.
For more information email sungheelee216@gmail.com or call 07773 683592
YOGA 
Yoga classes have resumed from November 2021 with Sung's House of Yoga
Yoga Classes- Thursday 10am & Saturday 9am 
Both classes run for 60 minutes and will suit all, from seasonal yogis to the absolute beginner
For more information email sungheelee216@gmail.com or call 07773 683592