Open Junior Tennis Tournament (previously Audrey Hughes Tournament)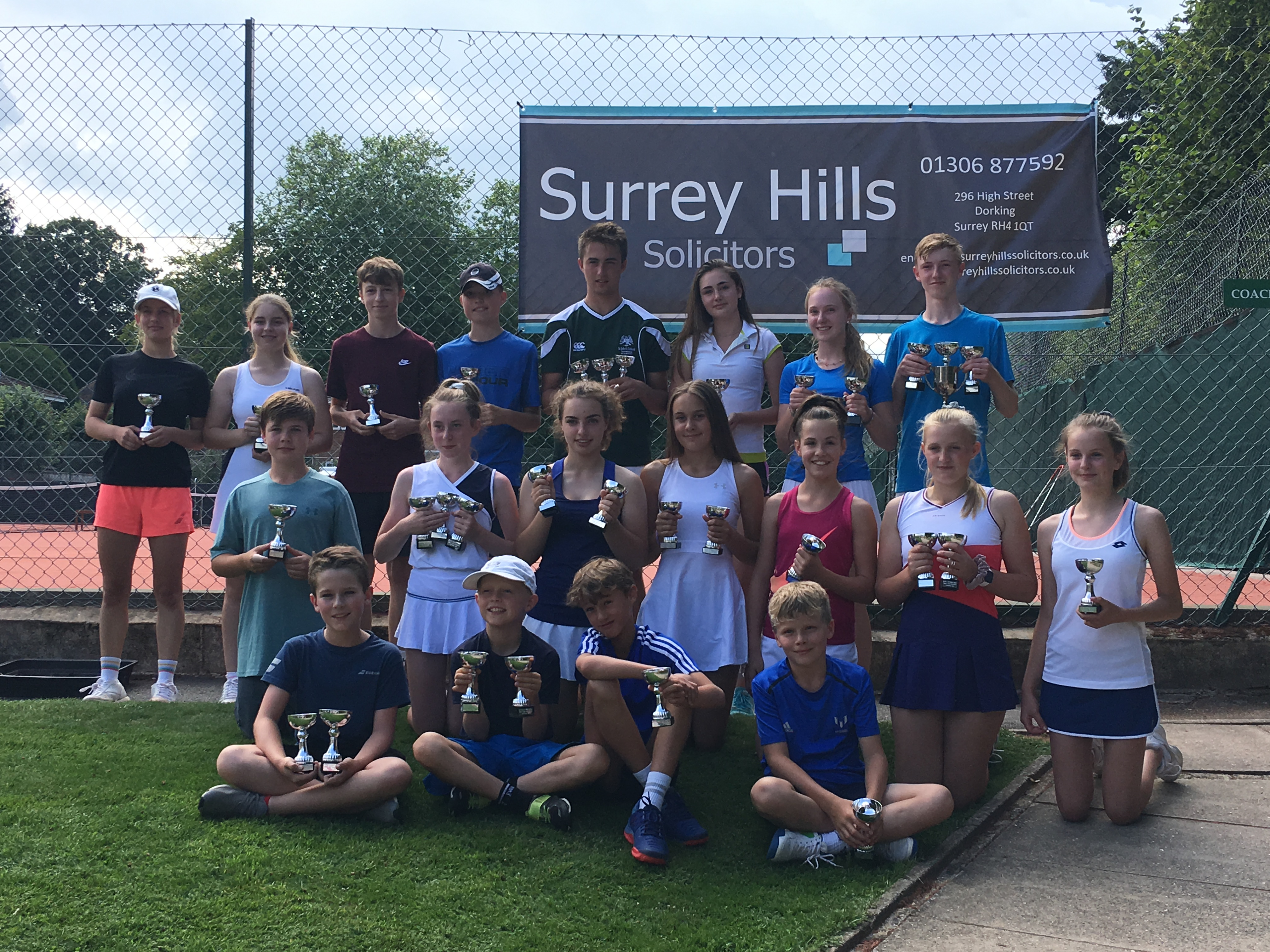 Our annual open junior tennis tournament took place last week. A huge thank you to the tennis section who allow the juniors to use the courts for the week. I was delighted to see early birds and others arriving promptly at 5pm ensuring that our lovely courts were used to their full potential during the week.
Numbers were down this year but our entrants had great fun and the finals were very close.
This year we introduced an orange ball competition for 8-9 year olds which was run by Richard Farrant and other parents. They played for 5 hours with hardly any breaks, the competitors and their helpers were exhausted but very happy.
Many of present committee have decided that it is time for them to step down: Lesley Jackson has served for 13 years and Sally Hayes for 9 to mention just two. They have worked amazingly hard and I should like to thank them all on behalf of the junior section and the board for all that they have done over the years. THANK YOU.
My thanks also to our sponsors, Surrey Hill Solicitors, in particular to Ian Davison who kindly came to present the trophies on Friday afternoon.
Tricia