Junior Newsletter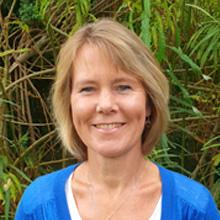 Hello everyone,
Apologies for not getting a junior newsletter out for quite a few weeks now. I know most of you will have been scanning your email inbox and wondering if you've been missed off the mailing list! Fear not, you are still on there if you are reading this obviously!
First thing to mention is that out junior club night has now finished for this year. So there is no club night this Friday 17th Dec. All of our junior coaching has now finished for the year and our coaches are ready for a break, never mind the kids!
Also, we have found that very few children come along on the last day of term when schools finish at lunchtime. We are creatures of habit and that lunchtime finish just throws us all!
We will restart our tennis junior club night in mid-February. Again, from experience, we found that there was little uptake for club night during January and February due to the particularly cold weather. The last thing we want to do is put kids off tennis because it's so cold.
Squash will continue in January though so do please get in touch with Jeremy to let him know you will be turning up.
Social Events
I was hoping to have a junior Christmas party and there was a club-wide party planned for this coming Sunday 19th but this has sadly had to be postponed. The Covid variant has arrived just in time to mess up everyone's party plans. We should be used to it now, having plans cancelled, but it's still so disappointing not to be able to fully socialise at this time of year. I've no idea when I'll wear my silly Christmas jumper now!
Junior Tennis News
I've been added to a WhatsApp group for the tennis team captains that has been set up to share our tennis teams' match results. Love another WhatsApp group……!! It's great for letting everyone know the results of matches, including our juniors. So here goes on the roundup of junior matches from the last couple of months:
November
Girls U18 Emma Wright and Emily Endacott beat Cheam Fields
Boys U11 Rufus Willy and Luke Roberts beat Woking 6-0
December
Girls U10 Hannah Roberts and Martha Willy lost to Reigate LTC in the singles and doubles
Boys U11 Toby and Rufus beat Reigate Reigate Priory in singles and doubles
Boys U11 Jude and Luke lost to Foxhills in singles and doubles
There are some great juniors playing great tennis, some of whom have played their first matches this autumn. Well done to all those who have represented our club on the tennis match circuit. It's hard work and takes time and dedication. Be proud!! We are hoping to see those names and more appearing in our hall of fame as the months go by. I just have to stay on that WhatsApp group…….easier said than done!
And finally…..
Whether you are arguing about not being able to play Christmas songs in your household for fear of suffering 'Whamageddon' or arguing about whether Die Hard is a Christmas movie or not, I hope all your arguments are over soon and in time for a peaceful Christmas!
I'll be in touch towards the end of January to bring you news of our junior programme of events from Spring onwards and confirm the date when our tennis junior club night will recommence.
Have a great time and a good rest over the Christmas holidays and see you all on court in 2022!
Mags xx