Happy New Year to Members 2020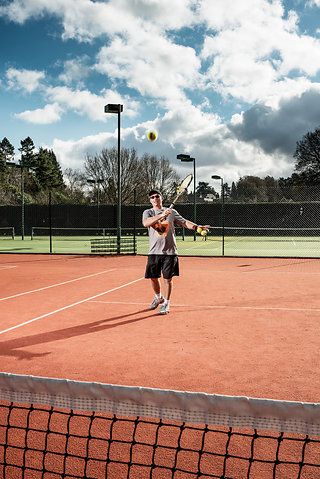 Hi Everyone 
HAPPY NEW YEAR to you all and wishing positive vibes every time you step on the court!! I hope your Xmas was good fun. Hopefully you are still sticking to your new year resolutions if you could be bothered to make any! 
The adult/junior tennis coaching programme starts again on Monday 6th January 2020...Here's a little summary of the adult group programme: 
Monday - Brian's Cardio tennis 930-1030am, Bert's Adult group 7-8pm
Wednesday - Brian's Adult group 930-11am, Adult club night 630-930pm
Thursday - Brian's Adult group 930-11am
Friday - Brian's Adult group 730-9pm
Saturday - Brian' Adult group 12-1pm
Sunday - Adult Club morning 10-12pm
A new adult beginners class will be starting on Thursdays run by Brian from 11-12pm... Please see attached flyer if you or anyone you know  may be interested in starting. 
We look forward to seeing you for a great year of tennis and fun on court.  
Please feel free to contact us with any tennis queries or you would like to book a lesson or 2. We are always happy to help. 
See you soon 
Brian & the coaching team
Brian Love 
Head Coach
Dorking Lawn Tennis & Squash Club
07712 557076
Download Information:

Click to Download
(170.61 KB)