Club Night Newsletter - 6th November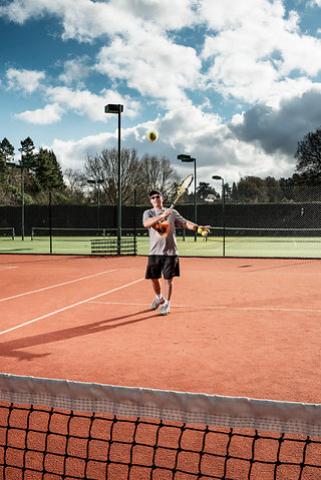 Hi Everyone
Nadal back to world number 1, Barty wins end of season wta finals and Federer  & Djokovic in same group for atp finals coming up at the O2.  
Club News 
Ladies 2s beat local rivals reigate 3-1. Well done Sam, Justine, Jenny & Juliette.  
Ladies 3s beat chipstead 3-1. Well done Trish, Mags, Victoria & Maryam.  
Courts having maintenance done this week so sand will be well spread out. Don't forget to sweep nicely no matter what the conditions. That includes ladies morning ladies from today!! No naming and shaming this time!! 
Quiz night Saturday 16th. 8 tables so far. It's sure to be a great night. Bonus Tennis Trivia question: have you heard the latest name of new vibration accessory??? Answer next week!! 
Xmas drinks at the club 15th December so put in your diary.  
General News 
Hear the wise words of Trump "make America manly again" - the irony of the acronym Mama!!! He's a bit of a tool! 
General election soon.. The joys of decision making! As I see it... Conservatives win we carry on as we are, Labour win and they change most of it and there is no chance of Lib Dems winning as they need about 300 more seats!! The tennis coach political broadcast!  
Bad luck England, well done South Africa with the rugby. It seems they seem to always fall short in sporting finals... Do other countries just have that little bit more motivation at top level. Always seems that other countries make a big deal of playing for their country and having a whole nation behind them. Is our history not tough enough to find that extra % to bring a big trophy home!! Any thoughts?? 
Rees-Mogg… You T***! And your voice doesn't do you any favours! 
Coaching Tip of the Week 
If you play against slower steady hitters then step in and be more aggressive... Don't give them so much time. You could also vary the length of your shots to just take them out their comfort zone. 
Quote of the Week 
Cocktail of the Week 
See you at club night..... 
Have a good week 
Brian
Brian Love 
Head Coach
Dorking Lawn Tennis & Squash Club
07712 557076