Club Night Newsletter - 29th May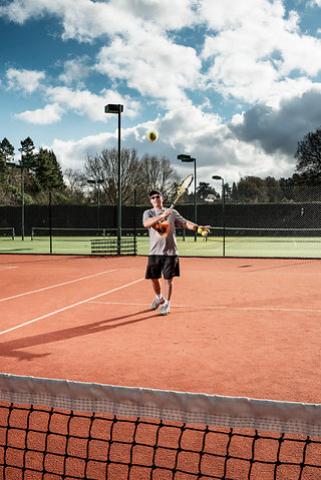 Hi Everyone
Konta wins, Edmund wins, Norrie & Evans out of the French Open. Murray splitting with Soares to partner Brit Neal Kupski. Katie Swann speaks out about mental health and how it has affected her over the last year.
 Club News
 Well done to Peter Willows & Sandy Thornton for winning the bank holiday social tournament. Great turnout with 28 competitors. Thanks to Jane & Martin for organising.
 Any of you guys using the ball machine to sharpen up your skills then please use the yellow mini ramp to wheel it out the clubhouse. This will save it's feet from getting destroyed. How long will it be til the ramp is being used as a jump for your scooters!!
 Chilli night next Wednesday at club night (that's not a weather prediction!). June 5th so if you would like to put in an order the sheet is up in the club house. A nice addition to your tennis social.
 General News
 Politics.... FFS!!!! NumbeCocktail of the Week.... Healthy options!!r 11 candidate puts their name forward for the conservative leadership!! Can you name any apart from Johnson!! And he generally lives up to his name!! 
 Coaching Tip of the Week
 Look to close your stance more... Stepping forward to the shot. Encourages better footwork and more weight transfer forwards for more power!!
 Get yourself down to club night tonight from 630-930pm.... I hope you are noticing the quality of the balls as more matches are played through the summer. Always interesting that we moan rather than compliment so much as humans!!
 Sunday club social from 10-12pm... Good balls too!!
Have a good week
Brian 
Brian Love
Head Coach
Dorking Lawn Tennis & Squash Club
07712 557076