Club Night Newsletter - 24th July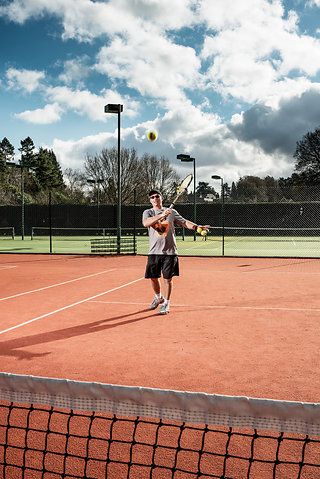 Hi Everyone
Lovely temperatures for tennis... Early morning or early evening the perfect time to get some play in at the club during these conditions... Don't forget your liquids. Amazing how quickly you can get dehydrated, but also, how important the liquids are for your energy levels.
 
Club News
 
Mens 1sts and ladies 3rds both lose... Very interesting observations from both matches...
Solid decisive return of serves are so important..
High 1st serve % is important..
 Energy levels and concentration vital when playing more than one match.
Men could not care less about after match socialising with opposition! Ladies love it!
Communication between points and particularly on where partner is serving is vital. Team work and opportunity to intercept easier..
Body serves or making your opponent move seem to be the most successful.
Being static at the net is not an option
Thursday 8th August is Midsummer Madness Tournament at 6pm... There should be sign up sheets going up in club house very soon so if you fancy a good social/competitive evening, book on... There will be a few quirky rounds of fun!!!
 
Don't forget Audrey Hughes tournament running next week at the club so if you know any juniors that may wish to make a late entry then details on club website. Courts may be out of action throughout the week...
 
Don't forget summer tennis camps start this Thursday and then all through August... Attached is flyer with details if you know anyone that wish to book on.. We always take last minute bookings.... They normally get busier as parents get more fed up with their kids!!
 
General News
 
Boris becomes new conservative leader... Wait for the 1st dramas!
 
Love Island coming to a climax.... Love tactics and fake friendships in pursuit of the £50,000 cash prize... What would you do for that sort of money...
 
On this day in 2006 Novak Djokovic claimed his 1st ATP tour title...
 
Things I wouldn't do:
Jump out of a plane...
Listen to Simply Red...
Lick a nettle...
Not whack a wasp if it was flying too close to me..
Use the word supper unless in a biblical context..
Take anything a teenager say seriously..
Quote of the Week
 
"Never regret being a good person to the wrong people... Your behaviour says everything about you, and their behaviour says enough about them..."
 
Drink of the Week

Club night tennis... forget the beach, just get down Wednesday night for an evening of social tennis 630-930pm and the same on Sunday morning 10-12pm..  
Have a good week...  
Brian 
 
 Brian Love 
Head Coach
Dorking Lawn Tennis & Squash Club
07712 557076
Download Information:

Click to Download
(268.44 KB)