Club Night Newsletter - 12th February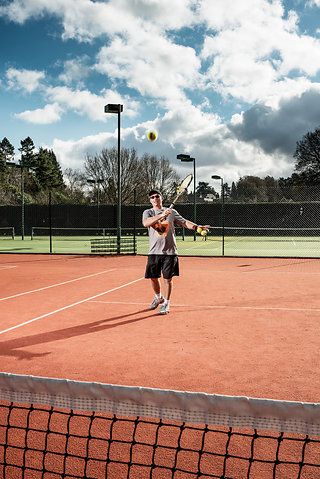 Hi Everyone 
GB lose in Fed Cup play offs to Slovakia. They will now play Mexico to try and re qualify..  
Roger Federer foundation raised $3.5million in front of a record 51,954 spectators!! Cape Town was the venue for the match v Nadal to raise money in supporting early childhood education in 6 African countries.. This was Federer's 1st match in South Africa, his mother's country of birth.  
Evans wins 1st round in Rotterdam along with Murray & Skupski. 
Club News 
Details out for 1st social tournament of the year on Sunday 23rd February so get entering... 
New adult beginner & improver groups starting midweek and weekends... Click on the links below if interested or know anyone who might be...
General News 
There's only 1 subject this week... Valentine's day!! Can you be bothered, are your expectations high, not high enough, hopeful, rekindling, refreshing or just completely loved up... Good luck with whatever it is.. There may be someone you have your eye on at the club!
If romance isn't on the cards then just enjoy whatever you are up to!
Coaching Tip of the Week 
Get the ball machine out and do some target practise. If it's technique you are trying to improve then make sure you take some advice rather than practise incorrectly. Bad habits are hard to change! 
Valentine's Cocktail of the Week - (not a bad way to go!) 
Look forward to seeing you at Wednesday club night from 630pm or Sunday from 10am. A good chance to practise what you're working on. 
Have a good week... 
Brian
Brian Love 
Head Coach
Dorking Lawn Tennis & Squash Club
07712 557076