Brian's Newsletter - 9th July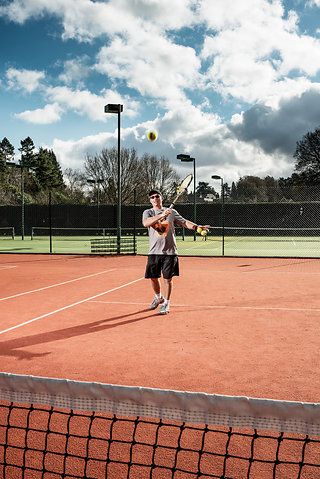 Brian's Newsletter.....
 
Hi Everyone
 
If I see one more "It's coming home!" comment on social media I'm boycotting for a month! Yes I'm bitter, yes I can't help it and yes I'll be supporting England on Sunday night until the penalty shoot out!
 
What a few days of sport... Friday - mens semis (Oo er mrs!), Saturday - Ladies singles (yes please!), Sunday - mens singles... And then the biggest football  match in British football since 1966. Is it really coming home???? What is??? A great song though! Good luck England!!!  Sport is what we all live for. What a buzz! As the song implies, Never give up and keep dreaming. 
 
Will we see Federer at Wimbledon again?
 
Club News
 
Wins for the mens 1sts v Combe Wood, mixed 2s v Capel, ladies 2nds v Claygate.
Draw for ladies 3rds v Ashtead and defeat for Mens 2nds v Horsley.
Defeats for our U11 boys v Oxshott & Weybridge. Playing yellow ball for the 1st time so proud of their efforts and mental skills. No doubt wins will come soon...
 
Well done to all players who competed on finals day. What a great day. Good crowd, good tennis and good weather. A huge success and well done to Tracey & Will and all helpers involved. Much appreciated....
 
New coach Sunny joining our great coaching team. Comes with great experience and lots of knowledge and enthusiasm. Give him a shout on 07498 740794 to book a lesson. Look out for new sessions being added to the programme soon.
 
Don't forget to brush the courts right to the back. Noticeable some of you just do up to the base line. 
 
Don't forget to fill in the club questionnaire that was sent out this week. All feedback is taken seriously!!! 
 
A big welcome to our new members. We hope you are settling in smoothly. Please feel free to get in touch or just say hello on the way to your courts... You will love playing at Dorking. It's full of great people...
 
Coaching Tip of the Week
 
Have you noticed the doubles formation when serving. Top players serve from the centre as if playing singles. You will notice the net player crouching right down and will normally make a move towards the centre to intercept. Most serves going down the middle or at the body to allow this. Now what makes this more tricky for the club player??
• If they bend that low, the chances are they won't get up!
• If they bend that low, the chances are the ball will have gone past by the time they get up!
• The server isn't that accurate, so you may get a ball straight on the arse or elsewhere!
• The server hits the serve so slow, you get hit by the opponent on the head cos you haven't got up so quickly or are a sitting duck target!
• The server hits too slow a serve and can't get across for the obvious wide return.
 
Thought of the Week

Cocktail of the Week

Quote of the Week
 
I can't possibly stitch them up by naming!! But we were in the clubhouse for a heavy rain break.. with Wimbledon on tv in the background. Quote, "That's amazing it's so wet here and totally dry at Wimbledon just down the road.." To which I replied, " Maybe the roof helps!" A lovely innocent moment in a coaching day. One of many! 
 
So hopefully you are having a good week. If it's a bit tougher than expected then sending big hugs. We are thinking of you....
 
See you on the courts...
 
Brian

Brian Love
Head Coach
Dorking Lawn Tennis & Squash Club
07712 557076