Brian's Newsletter - 14th September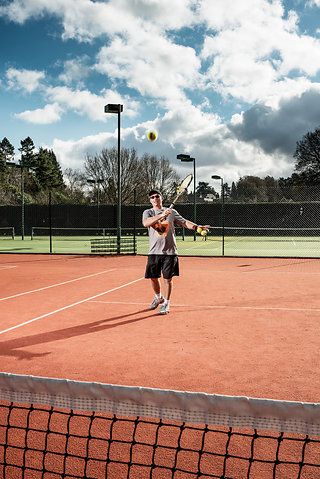 Brian's Newsletter.....
  
Hi Everyone
Raducanuuuuuuuuuuuuu! Still coming to terms with the phenomenon of Emma Raducanu. We are all now waiting to see how her journey continues... Is it a Boris Becker moment? The quality of her game and amazingly refreshing persona on and off the court. She is already an amazing role model. And $2.5 million better off. 
If you want to read about her journey from the early years then click on the link... Fascinating. 

https://www.lta.org.uk/about-us/tennis-news/news-and-opinion/general-news/2021/september/the-remarkable-rise-of-emma-raducanu/
It must also be said that there was major success for a few British players...
Joe Salisbury wins the mens & mixed doubles 
Jamie Murray runner up in mens doubles
Alfie Hewett runner up in mens wheelchair singles
Hewett & Reid win mens wheelchair doubles and achieve the grand slam of wins in a calendar year
Jordanne Whiley runner up in womens wheelchair doubles
 
I think we should be really proud of our players and maybe being a bit cynical, maybe our players do not get enough respect or acknowledgement in the press....
 
Club News
 
Mens 2s earn a draw against Cranleigh. Well done Tom L, John T, Greg T, Kemal D
Ladies 3s earn a good win against Ebbisham. Well done Angie W, Nicky Q, Trish R & Sung L
Moan Alert!!!!
If you book a court and are not able to make it, could you make sure you cancel the booking. Especially if it is at peak times. A little effort goes a long way in the world of thoughtfulness....
 
The coffee machine in the club house is accepting card payments now so pop in and enjoy a lovely cup of coffee after a game.
 
Club nighters... Don't forget to sweep all courts before you go, especially if you are changing courts to use the floodlights.
I am also planning to make a return to organising you all from 630pm this Wednesday so be prepared for some verbal abuse and motivational banter in equal amounts.. Maybe a bit of music along with some little technical or tactical tips if you are lucky! You won't need to grit your teeth taking unwanted advice from your partner!
 
Don't forget to put your old tennis balls in the Big Green Recycling Bin... The club receives remuneration for them all.
 
Hope you are all enjoying your box league matches and learning from them.. win or lose!
 
Don't forget Sung has a treatment room at the club to look after your sports injuries. Having had some treatment recently for a calf injury I can highly recommend her magic hands!
 
Thought of the Week

5 Annoying Things That Happened This Week
Dropping a slice of tomato down your whole outfit with the loose juice & pips
Dropping 10p down the side of your car seat and it going under the rail and you can't get your big hand down far enough
Receiving a fine for not paying dartford crossing payment because you cannot update your car on their system because it is still registered with previous owner
Jacuzzi not working a health club! 
Married at 1st Sight is only on Monday to Thursdays! 
Coaching Tip of the Week
 
Use your legs more on your serve.... Looking around the club we see to many players just throwing the ball up without any drive upwards from the legs... A good example of someone who would do this.. (leg reference!)

Practice throwing the ball higher and reach up more... This will increase the power and angle you can get.
 
Interesting Conversation of the Week
 
One of our newer members had a celebration lunch at the seminary recently and was sitting opposite a silent order monk although he was allowed to talk! She asked what he did in his spare time, to which he replied, " We are allowed to watch television." She asked, " So what do you watch?" To which he replied, " I love Death in Paradise!" - Comedy Gold!
 
Cocktail of the Week

A big shout out to any of our members going through tougher times. We are thinking of you.
 
Have a good week and don't forget to say hello to us when you walk past.
 
Brian

Brian Love
 
Head Coach
Dorking Lawn Tennis & Squash Club
07712 557076